Download a poster

Download a PDF of the program,
including a plot synopsis and a fascinating essay by Music Director and Accompanist Jeffrey Brody
Read about it in The Boston Globe West

Christ Church, Needham
Fri. June 4 @7:00pm
Sun. June 6 @ 2:00pm
PACC, Arlington
Sun. June 13 @ 2:00pm
In June 2010 Longwood Opera opened its 24th consecutive season with a US Premiere of a condensed version of Wagner's Der Ring des Nibelungen. This unique production, concert style and in English, will allow us to present "tales" from all four operas in this famous cycle, in one sitting. This will be a rare opportunity and one not to be missed.

Tales from Der Ring des Nibelungen will feature Longwood Opera members:

Ben Clark: Alberich, Fasolt, Fafner, Gunther
Janice Edwards: Fricka, Sieglinde, 2nd Norn
Stephanie Mann: Woglinde, Gutrune, Forest Bird
Joanna Porackova: Brünnhilde, 3rd Norn
Alan Schneider: Siegmund, Siegfried
Rachel Selan: Wellgunde
Christopher Aaron Smith: Loge, Mime
Angeliki Theoharis: Erda, Flosshilde, 1st Norn
Thomas Weber: Wotan, Wanderer, Hunding, Hagen

Music Director Jeffrey Brody will accompany.
20th Annual Summer Concert Series
Tuesdays at 7:30 pm Christ Episcopal Church
1132 Highland Avenue, Needham, MA


Video from the Needham Times 7/20/10 article
Ticket prices for our 20th Annual Summer Concert Series
Summer Season Passes:
Adults - $50.00
Seniors, Students and Children 10 and under - $35.00
Season passes may be purchased by mail in advance

Single admission tickets
(available only at the door on the night of the performance):
Adults - $8
Seniors, Students and Children 10 and under - $6

Special FREE concert:
Fifth annual NEGASS & Longwood Opera collaboration

Sunday, August 29
from 2:00-5:00pm

An unrehearsed sing-through of a Gilbert & Sullivan opera:



Christ Episcopal Church, 1132 Highland Avenue, Needham
The audience is the chorus, so bring your score!
Music is free but dinner is pot-luck.
Please bring something to share if you'd like to stay for dinner.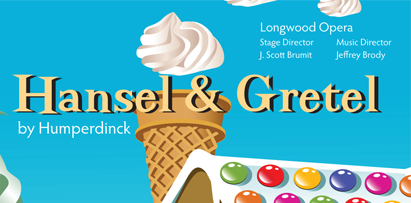 October 15, 16, 17, 22, 23 & 24, 2010

Stage Director - J. Scott Brumit
Music Director - Jeffrey Brody
Asst. Music Director - Wayne Ward
Hansel:

Brooke Larimer,
Rachel Selan
Mother:
Jaime Korkos, Jennifer Hoffmann

Gretel:

Erin Holmes,
Evangelia Leontis

Father:

Ron Williams

Witch:

Vanessa Schukis,
Bethanny Tammaro Condon

Sandman/
Dew Fairy:

Sara Michale Smith
New Year's Eve in Needham
7:00pm - 7:45 pm
December 31st, 2010
in the sanctuary of Christ Church in Needham
Stephanie Mann and Tom Weber
accompanied by music director Jeffrey Brody
present
Opera Meets Broadway

Join us for an hour of great hit tunes from both genres!
Program:
| | |
| --- | --- |
| Chi il bel sogno – La Rondine – Puccini (Stephanie) | Wunderbar – Kiss Me Kate – Porter (Stephanie and Tom) |
| When the Night Wind Howls – Ruddigore – Gilbert & Sullivan (Tom) | The Sun Whose Rays – The Mikado – Gilbert & Sullivan (Stephanie) |
| Csardas – Die Fledermaus - Strauss (Stephanie) | Pura siccome un angelo... – La Traviata – Verdi (Stephanie and Tom) |
| The Desert Song – The Desert Song – Romberg (Stephanie and Tom) | Rosabella – The Most Happy Fella – Loesser (Tom) |
| Toreador Song – Carmen – Bizet (Tom) | My Heart is So Full of You – The Most Happy Fella – Loesser (Stephanie and Tom) |
This is Longwood Opera's contribution to the 4rd annual
New Year's Needham Celebration
Start of the 25th consecutive season:
June 3, 4 & 5, 2011
World Premiere:
Picture of
Dorian Gray
by Brody/Saslow
Tickets may be purchased at the door for all performances.
| | |
| --- | --- |
| General Admission: | $23 |
| Seniors: | $18 |
| Students: | $15 |
| Children 10 and under: | $13 |
Tickets may be purchased in advance by sending a self-addressed, stamped envelope with payment for the tickets or passes desired to:
Longwood Opera
42 Hawthorn Avenue
Needham, MA 02492-3806
| | |
| --- | --- |
| If you're looking for sheet music, we recommend Sheet Music Plus. They have the world's largest selection, guaranteed low prices, and great customer service. And every time you buy from them through this link, you are donating to Longwood Opera! | |
2010 annual auditions:
Longwood Opera will have attended the April 10 & 24 Boston Singers Resource auditions.
If you sang then, there is no need to re-audition for us. We will contact you if we want to hear you again.
Longwood Opera will hold annual auditions for local, Boston based singers only on:
Sunday May 16 (1-6pm) and Monday May 17 (6-9pm). We will not be able to schedule other days or times.
Singers are heard by appointment only.
The deadline for an audition request is May 10.
Please MAIL resume and photo and cover letter
All e-mail requests with attachments will be deleted.

Please call (781) 455-0960 for further details.
Longwood Opera exists to showcase talent nurtured in New England, in conservatories and privately. We do not consider resumes or applications from singers based outside this area.
Longwood Opera
42 Hawthorn Avenue
Needham, Massachusetts 02492-3806
For more information call (781) 455-0960 or send e-mail to Encore@LongwoodOpera.org