Longwood Opera and NEGASS present their 6th collaboration:

Gilbert & Sullivan's

RUDDIGORE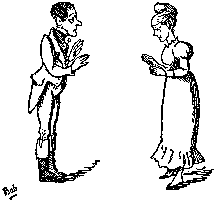 In concert

Christ Episcopal Church
1132 Highland Ave.
Needham, MA
in the sanctuary
March 3, 2013, 2:30pm

Cast:

Robin Oakapple - Thomas Dawkins
Richard Dauntless - Ethan Bremner
Sir Despard Murgatroyd - Miles Rind
Old Adam Goodheart - Tyler Hains
Sir Roderic Murgatroyd - Tom Weber
Rose Maybud - Stephanie Mann
Mad Margaret - Rosie Osser
Dame Hannah - Emily Jaworski
Zorah - Juliet Cunningham
Ruth - Martha Birnbaum
Chorus - The audience
Accompanist - James Hay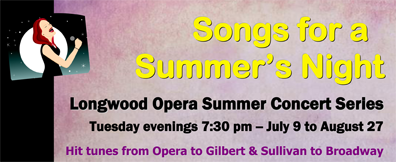 Download a PDF of the poster

Tuesdays at 7:30 pm
Christ Episcopal Church
1132 Highland Avenue, Needham, MA
Single admission at the door: Adults $8; Senior/Students/Children $6
Summer Season Pass: Adults $50; Senior/Students/Children $35


Special Boston concerts!
Longwood Opera joins the Sons of Liberty Festival
celebrating the 230th anniversary of the Boston Tea Party
July 13 & 20 at 8 pm
Church of the Covenant
67 Newbury Street, Boston
Email: info@cotcbos.org
Phone: 617- 266-7480

Tickets: $20.00 for all over the age of 11.
Visit Brown Paper Tickets or Arts Boston and search for Church of the Covenant
or purchase at the Church of the Covenant on the day of the performance.
Longwood Opera performers
Ethan Bremner, Stephanie Mann, Sophie Michaux, Sara Michale Smith, Gary Thies, Martha Warren and Tom Weber
accompanied by Music Director Jeffrey Brody
will present concerts of operatic selections by Gounod, Mozart, Offenbach, Puccini, Rossini and Verdi.
(Download a pdf flyer!)
(Note: these concerts are not covered by the Summer Season Pass)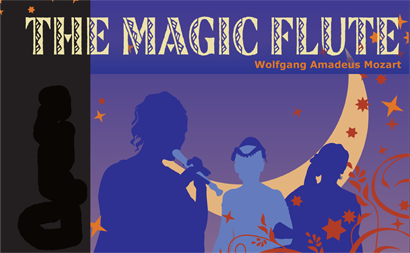 Download a poster!
Photos from the November 2013 performances, taken by Harding Ounanian
The Magic Flute
Wolfgang Amadeus Mozart
Costumed, staged and in English
November 1 @ 8:00pm
November 3 @ 2:30pm

Tamino: Ethan Bremner
Pamina: Evelyn Griffin
Papageno: James Liu
Papagena: Beth Grzegorzewski
Sarastro: RaShaun Campbell
The Queen of the Night: Nora Maynard
Monastatos: Gary Thies
Armoured Men / Priests:
Ed Batutis, Justin Moore
The Three Ladies/Spirits:

One: Stephanie Mann / Sara Michale Smith
Two: Caitlin Felsman / Sadie Gregg
Three: Sophie Michaux / Carrie Reid-Knox

Flute played by Alanna Levy

Print a pdf to pre-order tickets by mail




Longwood's New Year's Eve Concert
1st Church Christ Science
December 31, 2013, 7-8 pm

Longwood Opera is pleased to return to support
the 7th annual New Years Needham

Buy a button to attend all the festivities (including our concert)


Program

O luce di quest'anima - Linda di Chamoinix, Donizetti
Evelyn Griffin, soprano
Der Hölle Rache - Die Zauberflöte, Mozart
Alyssa Koogler, soprano
Vi ravviso - La sonnambula, Bellini
Miles Rind, bass
Seguidilla - Carmen, Bizet
Giliana Norkunas, mezzo
Je veux vivre- Roméo et Juliette, Gounod
Stephanie Mann, soprano
Sempre Libera - La Traviata, Verdi
Sara Smith, soprano
Finch'han dal vino - Don Giovanni, Mozart
Tom Weber, baritone
Dein ist mein ganzes Herz - Das Land des Lächelns, Lehár
Gabriel Pang, tenor
Vissi d'arte - Tosca, Puccini
Karen Amlaw, soprano


Open the calendar and click on the event for more details.


Longwood Opera Featured in
Page4Music Podcast
Anthony Cekay speaks with Scott Brumit of Longwood Opera and David Gram of Boston Opera Collaborative, two groups focused on helping newly graduated Boston-area opera singers transition to the professional world.
Posted on April 19, 2011 by anthonycekay

Tickets may be purchased at the door for all performances.
| | |
| --- | --- |
| General Admission: | $23 |
| Seniors: | $18 |
| Students: | $15 |
| Children 10 and under: | $10 |
Tickets may be purchased in advance by sending a self-addressed, stamped envelope with payment for the tickets or passes desired to:
Longwood Opera
42 Hawthorn Avenue
Needham, MA 02492-3806
| | |
| --- | --- |
| If you're looking for sheet music, we recommend Sheet Music Plus. They have the world's largest selection, guaranteed low prices, and great customer service. And every time you buy from them through this link, you are donating to Longwood Opera! | |
2013 annual auditions:
Longwood Opera attends all Boston Singers Resources auditions

For singers we had not heard at these we will hold auditions on Sunday March 17th from 1-5pm.
To be considered for future productions, send a current photo and resume to
Longwood Opera
42 Hawthorn Avenue
Needham, MA 02492
(We do not accept electronic submissions.)

In the cover letter, let us know for what role(s) you would like to be considered.
We are casting all roles:
Elixir of Love
The Magic Flute
Summer concert series: varied singing opportunities
More info:
E-mail Longwood.Opera@gmail.com

Longwood Opera
42 Hawthorn Avenue
Needham, Massachusetts 02492-3806
For more information call (781) 455-0960 or send e-mail to Encore@LongwoodOpera.org